Activities
Sunday. Bring the whole family and cast off from Tacoma's famous working waterfront for a tour of Commencement Bay aboard the comfortable Lady Mary. Brought to you by the Port of Tacoma, the Boat Tours provide a close-up look at one of the largest container ports in the United States.

With a variety of street performers, bands, clowns, jugglers and more. This years fest is sure to have entertainment for the whole family!

Saturday. Mark your calendar to ride the rail around the Tacoma Tideflats at Tacoma Rail's open house. Learn how Tacoma's own freight-switching service supports the economic health of the Port of Tacoma and the Tideflats industries.

Want to test your skills at building a boat with limited supplies in a limited amount of time? Join us at the 8th Annual Quick & Dirty Boat Building Competition! If you've never competed or cheered it on, you're in for a treat!
Best All-American Beer Garden at Thea's Park

Watch the races!
Groove to the music!
Thea's Park Beer Garden by the water is the perfect setting for relaxation and fun with friends.

The Seaport offers radio-controlled boats, children's concerts and an up-close look at many "mighty boats" – all free during the Tacoma Maritime Fest. Stop by and enjoy the fun!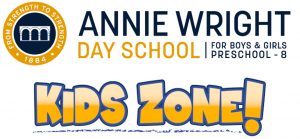 Enjoy, The Puget Sound Pirates, Arts & Crafts activities, A Catch & Release Tank and more! Read more